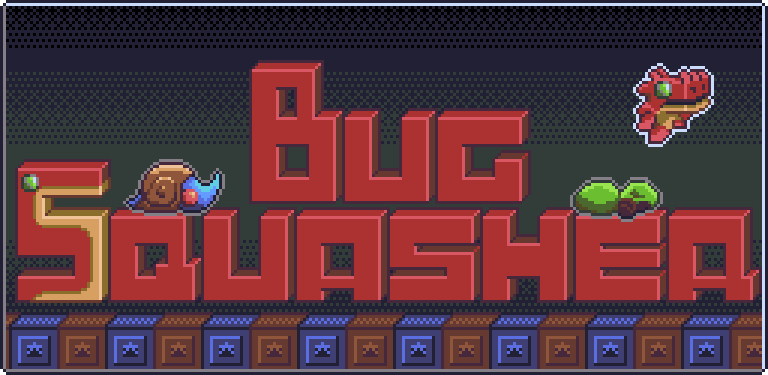 Bug Squasher
A downloadable game for Windows and Linux
Bugs have invaded your game! Squash them all with your pet dragon!
Click (or touch, on Android) to jump into the air. Then, when at the jump's apex, click again to charge toward where you clicked.
You can also click as soon as you hit a bug to make another quick charge. Use this to quickly kill enemies.
Squash the bugs to raise your multiplier and avoid touching the ground, otherwise it'll reset.
---
Download the game's source code (the game is on the 'example game' folder)
Install instructions
Windows
Unzip the package (right click, "Extract files...") and simply run 'bugsquasher.exe'. Note that the assets folder must be on the same directory as the executable.
A 64 bits build may come at a later time...
Linux (Debian/Ubuntu)
This game depends on SDL2, run the following command to download it:
$ sudo apt-get install libsdl2

After downloading the package, you can install it with dpkg:
$ dpkg -i bugsquasher_20141020_*.deb

Note: The wildcard may be either "i386" or "amd64", depending on the architecture and the downloaded version.
Others
For others distro/OSs, download the source code and compile it.

Download
Also available on